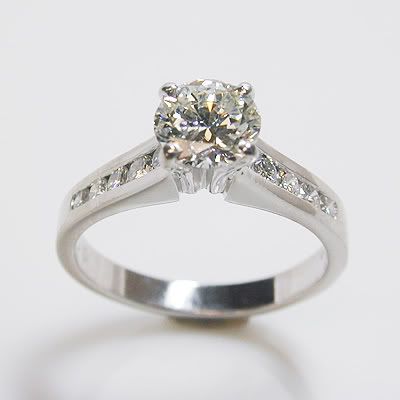 I never knew there was so much to do for a wedding. I used to make poke fun at the engaged girls who claimed to be so busy. But now, finally, it is hitting me.
Things are really crazy now, what with finals beginning and the Spring semester ending. I don't know how they manage it, but in the Fall semester as well as the current one, they have scheduled for me three finals on the same day. Is that a promotion of fairness? I think not.
Can I let you in on a little secret?
I find myself hearing my friend's summer plans, of camp and even just school and hanging out, and I feel a bit saddened. Don't get me wrong, I am thrilled to be getting married. I know that this is what I wanted, this is what everyone wanted. But I think that once individuals reach this stage, and know that it is coming, they then look back at "the good old days." I will miss having fun with my friends, not having a care in the world nor a time that I must be home.
But I am very, very happy. Does anyone share in my paradoxical feelings?