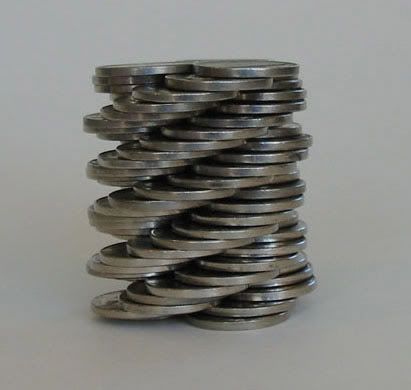 Wow- it has been awhile, but I have been busy with schoolwork and stuff. I think the Professors in Touro purposely collaberate and decide that all term papers should be due the week after Pesach. I mean, really!

Anyway- on the wedding front- b"h all is going well, and relatively smoothly bli ayin hara. And I have to say that I am really making an effort for my single friends. One of Best friends just got married this past week, and when she was engaged I realized how hard she worked to keep me in the loop. Of course, things do change, as people get busy. But there is a difference between being a tad busier than usual and dropping your friends like hot potatoes.

But I do have to say my piece about one thing. Besides for being treated differently by a vast lot of people, which is to be expected. I don't really understand why all of a sudden I am a novelty, but don't worry, I know that all of the attention wears off. Besides, I am not one that basks in it. But I have a complaint about one of my other single, best friends.

I know that it must be really difficult for her to feel like she is losing me. I felt the same way when she began to date before I did. But I really am trying. I call her at least every other day, keep the conversation on her and other things, and just laugh everything else that I am doing off. I don't want to drop her, I still love her and want to stay friends. Just because people get married, all of a sudden you can't be friends anymore?

But she treats me differently. I guess she doesn't want to be left alone when I leave, but still. All of sudden she is off making new friends, which is totally allowed, but she leaves me alone. I feel like we are drifting, and I really don't think it is because of me.

How weird is that. Its like the reverse complaint. Usually, its the single friends kvetching about the engaged ones. But I promised myself that I wouldn't be THAT engaged girl. And I'm not.